YooDownload.com came to my vision recently, and here I am reviewing it.. There are becoming less and less new resources for me to talk about.. So, not I am jumping on sites that are barely in top 50k, hoping they will take off, and my articles will prevail… =)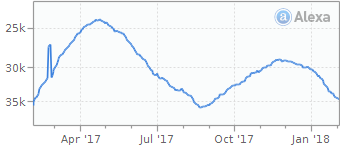 But oh well who knows what'll be, so… Gotta make doo with what we can get.. And this site actually deserves a review, pretty cool, easy to look at, made with bootstrap, of course, for scalability and responsiveness.. Pretty good find, especially compared to the other freshly reviewed one – Savido.net (very poor experience, not a good resource).
YooDownlaod.com Review
YooDownload is a nice little site, it works great magic allowing one to download both video and audio from youtube (and many other sites, possibly, – I haven't checked). Pretty good, I am even thinking of inserting this one into the Best youtube mp3 converters List. This site reminds me of 2conv. Dunno why, not design, not anything.. But kinda stuck in my head. Same as y2mate.
Maybe it's the naming? Yoo… It's a good joke on Moo and You(tube). Cool website name, for sure. Reminds me of another one smart one – youzik. Right? Or am i wrong about this? In any case, keep going..
Great design, well, not great, but functional, understandable. No ads, really. There was one popup, it came after everything said and done, on the click on the download link. So there was no way to stop and leave, if I were really like that..
Site has HTTPS access, as seen on screenshot from Tutorial step 1 below. It is important these days. With https available, you can freely visit such site and do there whatever you want without fear of being watched. While protected like that, NOONE, and I repeat – NOONE WILL BE ABLE TO TRACK YOU.
They Can't track you on a site with
HTTPS
Well, they can track you, but they cannot know what you are doing on that site. They will know you visited, but they will not know what pages you opened on that site and what you did there in general. ALl that is hidden from anyone but you and the website.
Yes, website you're on will know what you did, but your ISP or some government agency – they cannot see what you did on the site. So yeah, this is a big plus. Sites like youtube-mp3.org clone or youtubemp3converter – they all have https, they try to help you stay off the radar…
In case you're worried someone is watching, it is also useful to install some software, like MacX Video Converter Pro. First of all you can download 1080p HD and 4k videos, and second – it's all so obfuscated, that noone will be able to track what you're doing with this software, much less so than when you're visiting a site, and as we discussed, that one is quite limited tracking as well..
YooDownload Quick Tutorial Step by Step
in this tutorial we will go ahead and download NoCopyrightSounds' new release (freely available for download) Jim Yosef – Imagine. I am recommending and doing tutorials on the videos that are free for download. And I do not want someone to think I am agitating people to download copyrighted videos and audio that can be purchased somewhere.. Here I only show what can be done, you should decide for yourself whether to download stuff illegally or not…
Step 1. Open YooDownload.com and check it out
my step 1 is always like this.. probably cause i just need to place the main index page screenshot.. and what else to say for such a pic? =) Anyways, click here to open the site and look around.. As I said, it's quite easy on the eye. And it links to other 2 resources we know in its menu section – fbdown and twdown, sites for downloads from facebook and twitter respectively (although i like this facebook video downloader).
Step 2. Enter video link and click download
put the video link you have into the box, and click the black download button. Do not click on Download Video or Download Mp3 on the bottom. And oh the funny part, the site owner put up google ads on fb and tw downloader sites, but on this one – no google ads, cause it's against youtube's policies to have it on sites facilitating illegal (per-say) downloads.
Also in this screenshot you can see thin line of progress indicator. Marked with arrows.. Just wanted this to show for fun… =) It was hard to catch it and make a screenshot with it..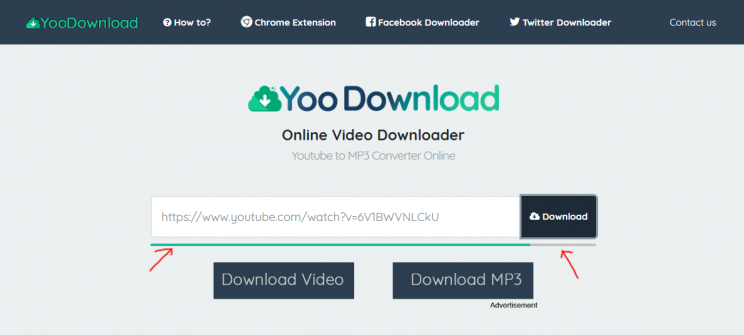 Step 3. Pick the format and download it
Now the download options will show. No 1080p HD, but 720p is available, as well as convert yt to mp3 option, which is grrrrreat! Good job site owner, with the 3 sites that I know belong to you. =) Next step – something like a soundcloud mp3 downloader? =)
Haha, I like to talk like that, pretending everyone reads my blog… LOL.. But I do have some merit in this – my blog is read by 2-3k people every day, and some of those people are sysops of video downloader sites and software owners, trying to put up some links and comment links etc.. So maybe everyone reads my reviews? =)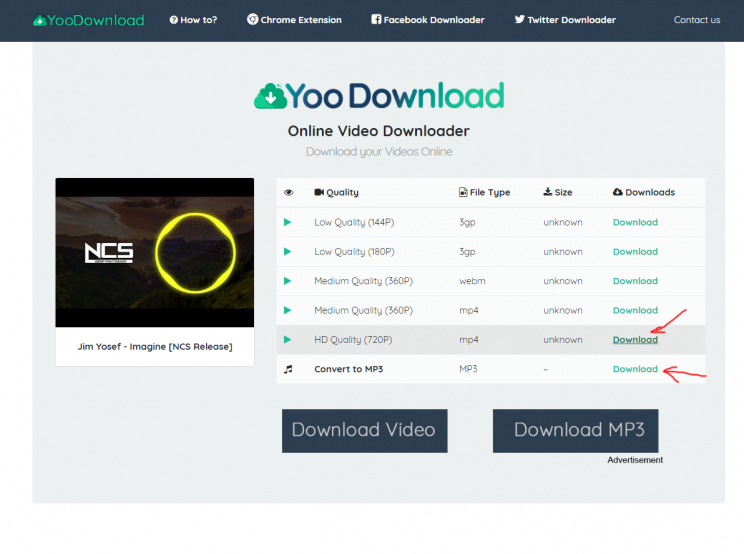 Step 4. Proof of download
as you can see, mp3 is downloaded from yoodownload, while mp4 is downloaded from google video servers. Both are at a good fast download speed. Not bad, really not bad. The only problem, as mentioned before, is the videoplayback.mp4 for the file name. It is not comfortable, but I can live with that.
But some sites actually react to my notes about this, like ytmp4 owner did find a way switch it to normal naming, using google redirect, after reading about the issue in my article. So, watch out, maybe yoodownload will be fixed this way too, soon?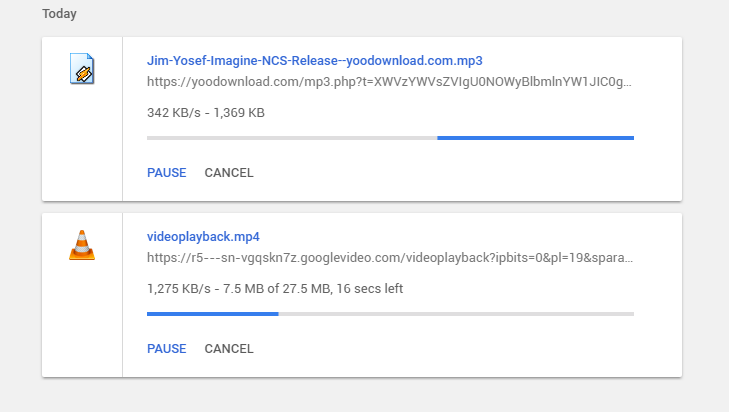 Conslusion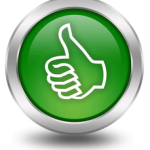 it's OK to use YooDownload.com, it does not present any danger, popups seem to be rather friendly, no overtaking the browser or trying any malware installs. Very nice. 1080p HD not available, but 720p HD is, although it does end up in a file called videoplayback.mp4, which could be easily fixed by using google redirector.
Site also provides youtube to mp3 conversion, which is a great benefit! Good site, not the best, but pretty good. still 4 stars from the savetube editor, 1 star taken off for popup and no 1080p HD and the generic file name!