Today we're going to look into this new youtube to mp3 converter i found youzik.com. and oh what a nice humorous domain name. imagine, it's a combination of youtube and muzik (french, site is popular most in france). Good job on that!! And so we can see from the chart below, this is yet another site that's greatly improved it's rankings and gained lots of traffic after youtube-mp3.org takedown.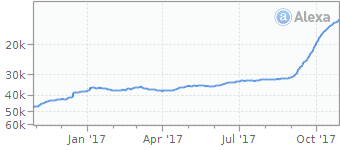 In July 2017 youzik.com was barely scratching top 30k sites position, and in 1 month it's become one of 15k top website, possibly quadrupling its traffic in just 2 months! That's what we call vulturing up on the death of white whale… =)
Youzik Review and some ranting
I have to say, my review here is in a way positive, but there's something that really annoyed me. It's the ads. I am ok with ads, generally. But this site here has dynamically updating ads. This is really annoying. I like to have the website open in one tab when reviewing it. And here with its design as the header, than ad, then video info, then another ad, and first ad wants to be big, so every time it refreshes all layout shifts up and then shifts down… freaking annoying…
On the other hand, quick conversion, rather fast download, and clean design. very nice. But let's reserve the final judgement for conclusion section below, and now move on to the graphic tutorial.
Youzik.com tutorial (step by step)
Today once more we turn our attention to Katy Perry's Swish Swish youtube video. As was clearly visible in our previous attempt to download this video with convert2mp3 – this is not always possible due to copyright restrictions. But with youzik.com we can do it! Thanks to it being "not so big" yet..
Step 1. Open youzik.com front page and enter video URL
We open the website now and see the front page. The screenshot is below. Enter your video URL into the big white box in the center…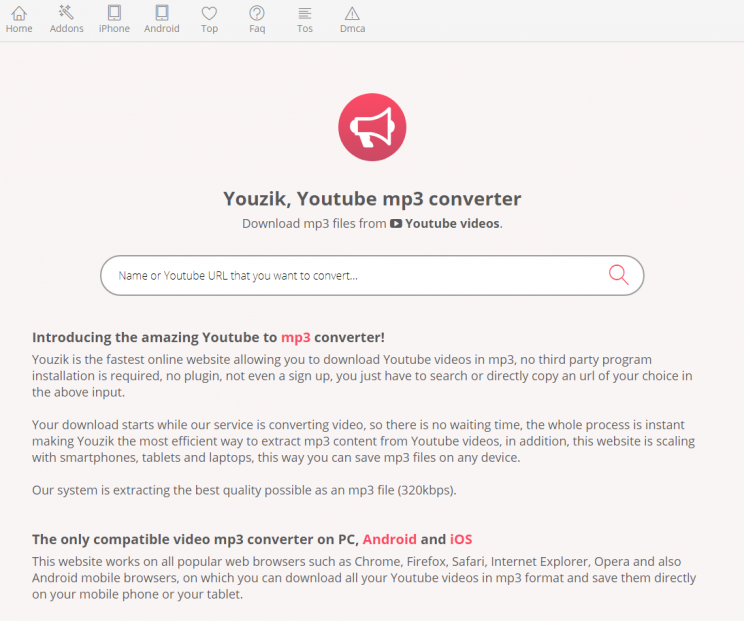 Step 2. Now click on the search button icon on the right
This action will tell youzik.com to scan the video and see if it can be downloaded. Here's what the next page looks like for me. No mentioning of DMCA blockage problems here…

Step 3. See the video info and click the download button
now there's the info, and the big red download button. The cog icon to the right of it is useless, it says it'll help you download this video in other formats, but actually throws you to the sister site that only does youtube to mp3… weird…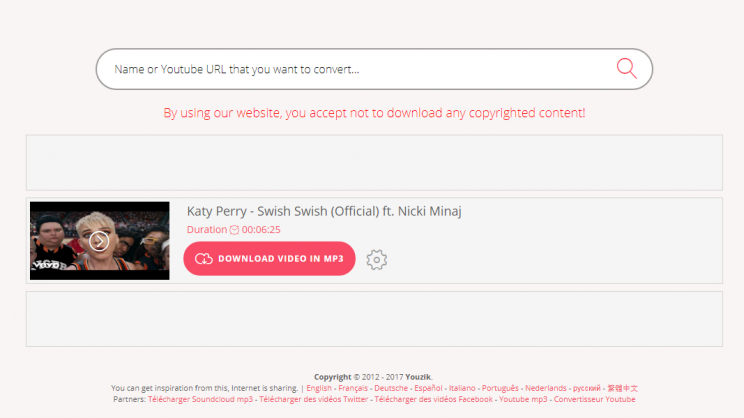 Step 4. Download your mp3
We click download button, close the popup that shows right away, and continue to download the mp3. good job!! You can see my download in that screenshot below..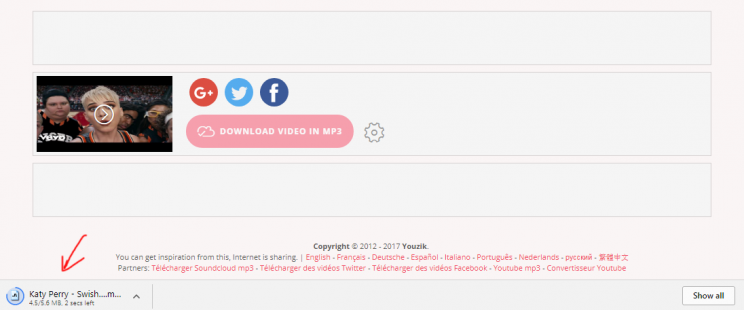 Video Tutorial for Youzik.com
quick 1 minute video on how to use youzik.com to your advantage. enjoy!!
Conclusion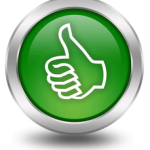 nice website, but does popups, so minus 1 star. Then again, i tried to download a long 1.5hr youtube video of Maya Jane Coles liveset and all that youzik.com did was report about some local error and suggested to refresh the page. Cannot do it – tell me about it. For example, youtubemp4 was fine with this long one. Took 2 minutes, but did it! And so was theyoump3, which actually did conversion on the fly and took the shortest time to start the download. ytmp3.cc also did good. But not youzik.com… so there's another star gone… But otherwise it's ok to use this website… Use your full discretion with the ads and popups, but otherwise it's ok to use it.