in my search for new resources to convert youtube to mp3, or to simply download youtube videos, I've come across this new site I haven't seen before, calles SaveTing.com. It seems the site has popped up just a year or so ago, and it's very popular in China.
So maybe because I am accessing it from the USA, or maybe because this site is not working, but oh well.. yes, you got it right, saveting.com doesn't work for me. I will use this combination of words in this article, just to make sure you understand: sites that are located in China, usually do not want to communicate to users from far far oversees, like me..
So maybe Saveting.com does work? If you are from China or somewhere there East Asia, please, try out this site and report back to me if it works!! =) Below is Alexa traffic rank for this site. Check it out, it grows and doesn't go down, so I can only assume this site maybe does work, but not for me personally? Otherwise people would stop visiting, and its alexa rank would go down…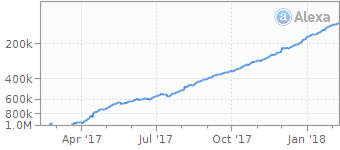 SaveTing Quick Tutorial & Review
for this tutorial we're going to use this new track by NoCopyrightSounds called Killabyte – Wicked Ways (feat. Danyka Nadeau). This track is released free for anyone to download and reuse, plus there are links to download it in the description, so noone should really care if we download and convert it to mp3.
In general, savetube advocates no youtube downloads that are copyrighted. It is in your best interests to comply with youtube's terms of service and usage policies. Anyways, Saveting failed me with youtube.. There were no links for either video or audio to download after submitting the video link.. So sad… But thanks to this, the review becomes tutorial, and vice-versa.
Step 1. Open SaveTing.com and look around
and the site looks quite nice.. with huge colorful backgrounds, that sometimes become videos… Check it out, click here to access the site. Please, note, this site does have https version, which is pointed out in this screenshot below. But this is about it…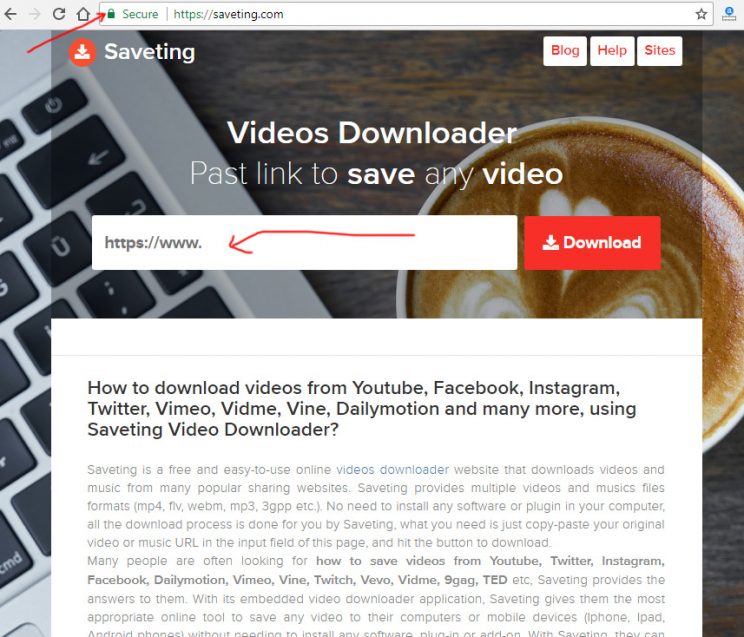 Step 2. Enter video URL and press the button
you can see, it offers multiple sites to convert, shows how to enter the URL.. and then nothing. I tried checked a youtube link, then one vimeo link said "video protected by author" and after again nothing.. So it's safe to assume – Saveting.com doesn't work at the moment (at least, for me).

Step 3. Wait a little, close the site, and find a better one
Yes, the site doesn't work, again, at least for me. So close the browser tab with this site, and go ahead pick some working one from my updated fresh list of Best Youtube to mp3 converters.

Conclusion
site seems to be broken, do not use, do not expect much.. Best try something that works, for example, y2mate, savetomp3, ytmp3, youtube-mp3.org clone, youtubemp3converter, etc.. And if you were looking to download video, while the first resource will allow it, others are only for mp3s, so just try one of these savefrom, 2conv.