Here is another site that started its existence quite recently, but has already gained a bunch of traffic feeding of the disappearance of youtube-mp3.org. Below is the marvelous growth spur seen by this site in last 3 months..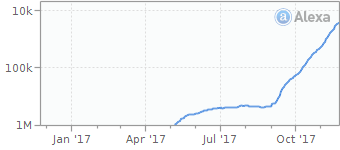 thanks to proper strategically placed "Start & founding" of this site, now it is reaping the benefits of being smart and on-time: getting very good traffic, especially in last 3 months that it was chosen by google to be shown to others for youtube to mp3 search keyword… such traffic boost is much like theyoump3 has come to recent power, only that site has been developing from 2014, while mp3converter.net seems to have sprouted in march-april 2017… well, good for them!! this youtube to mp3 converter will see its stardom too!!
mp3converter.net quick step by step tutorial
trying to mix things up, i will do tutorial first this time. If you're looking for the review and for my opinion if it's ok to use this site – please, scroll down…
today we're going to try and download Luis Fonsi, Demi Lovato – Échame La Culpa – check out what type of music that is.. something popular from youtube..
Step 1. Visit mp3converter.net and look around
here's how mp3converter.net front page looks like now that is november 2017. It's not too crowded, monotone, pretty good design..
Step 2. Continue, enter video url, select options
we paste the video URL into the box, then select mp3 format at 256kbps (to try, more than 140kbps is a waste for youtube),and click Convert It green button that is only none-monotone item on the page, easy to see.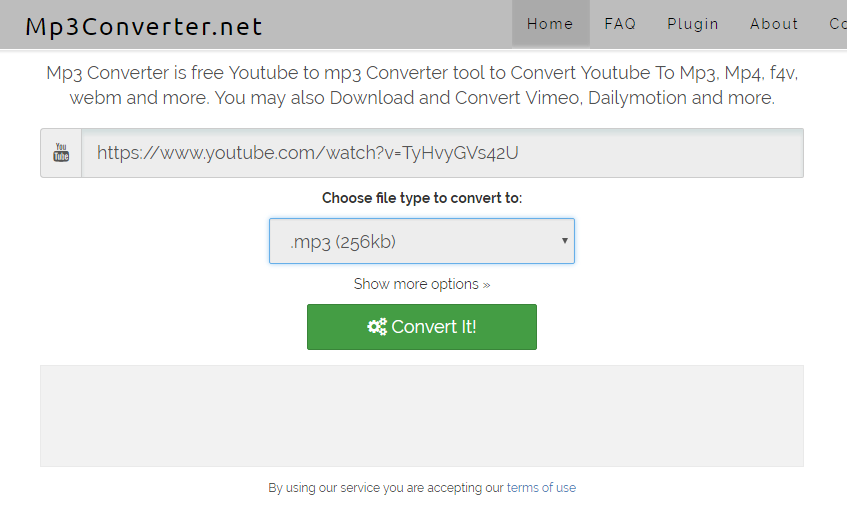 Step 3. Converting…
and here's how this youtube converter does the process..
Step 4. Download link – time to download mp3
finally we see the green download link, there are also links to share this or to return to homepage. Not much of a choice, but we don't need any, to be honest. We have our youtube mp3 converter, now we can go… =)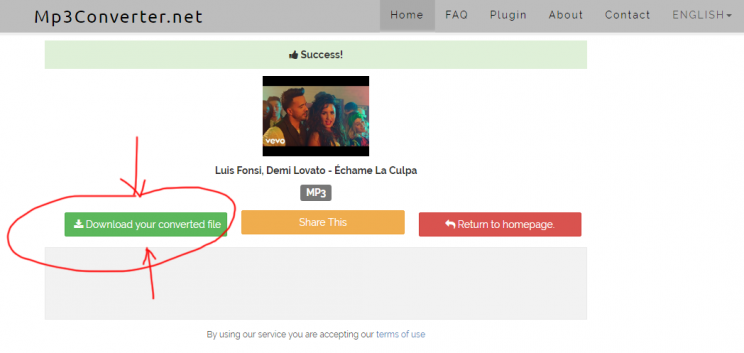 Step 5. Proof of Download
but before we go, let us check out the proof of download screenshot… you can share it socially now too, if you want…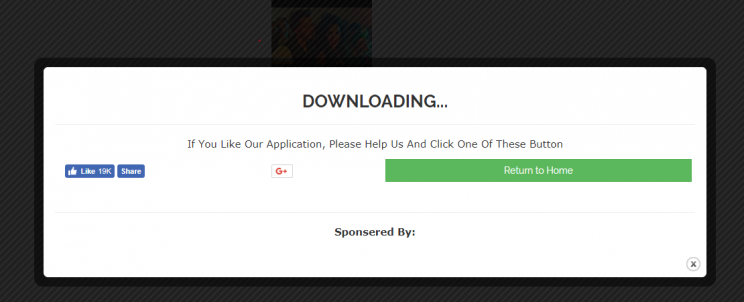 mp3converter.net Review
now let's get back to review.. What is with this site… nothing special, normal site, has no visible ads but a bunch of popups, which were easy to close, but they were there nevertheless..A few of them will open up before you ever get to your mp3 download. thus 3 star rating, really, not a good choice.. if you have ads – let me see them, so i could avoid them… but when popups come… it bothers me…
this was a short review, but that's what you get when tutorial comes first… all steps and problems are discussed there, so review actually has nothing to do… heh… next time change the order back to usual..
Conclusion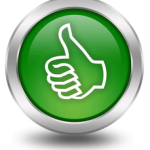 conversion was fast, site worked fine, except as you can see step 3 it froze a little, but quickly came to senses. it's OK to use this site, just be aware of dozens of popups you'll definitely encounter.. great site for youtube to mp3 conversion