Let's start back on track with the new review coming now about ListenVid.com. All these old domains, they had very little choice, so they were picking weirdest names, some of them don't mean anything, some are abbreviated or shortened past recognition.. This one is in a way acceptable. But makes you think about listentoyoutube, doesn't it?
Here's the graph alexa thinks is relative to how Listenvid.com is doing in terms of traffic.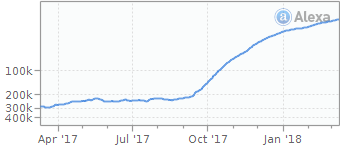 As usual, or rather it's just a trend of Fall 2017, but this site has also received a great boost of traffic after youtube-mp3.org has been shut down. Lots of sites have receive a great boost after 500mln monthly users of youtube mp3 org had to find new tools for youtube mp3 converters. Well, let's see if this site was deserving of all that extra traffic, which is probably 100 times of what they used to have before the boost.
ListenVid Review Kinda Positive
Whole experience wasn't bad, there are ads, but no popups, which is good. Design and User Experience is kinda messy, buttons are in bunches, nothing is properly centered… Total mess.. But there is https for safe browsing, there's quick response, and all in all, this site gets the job done. Not a bad find after all..
Interesting that both video and mp3 were downloaded via listenvid's network.. Usually youtube video is downloaded directly from youtube, thanks to proper redirects… Downloads were fast in this case, it's just not normal to want to waste all that data transfer bandwidth by downloading video to your service and then sending it to the user, while it can be directly sent to user from google, and your service wastes no extra data…
Using all these sites sometimes makes me long for simplicity of software.. Or complicatedness.. Can't really say.. For example, there's a music player software on Mac that also can download youtube videos (Elmedia Player).. You know?
ListenVid.com Quick Step by Step Tutorial
In this tutorial we will download a video from the youtube collection by NoCopyrightSounds, which offers its subscribers tracks and videos that are OK to download and convert to mp3, they even supply an mp3 download link on every video. Today we're going for Weero – Mates, and the screenshots below indicate the steps taken to download this youtube video to mp3 format.
Step 1. Open Listenvid and try to find the box..
I've indicated with arrows the https, the box where to put the link, and the green button to push afterwards.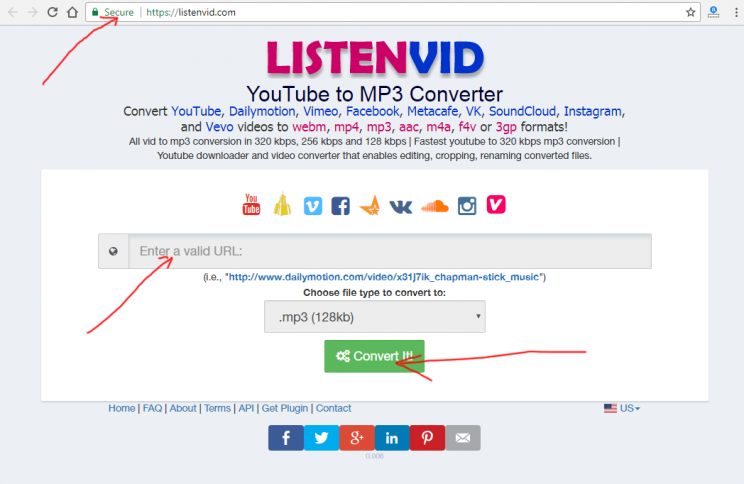 Step 2. Paste URL and press Convert button
You will see the following screen, or something similar. The conversion is happening.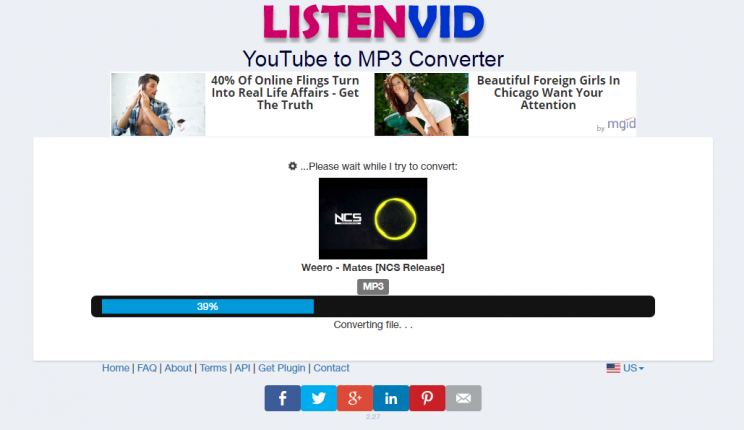 Step 3. Now find another green button
And click it to download the mp3. Download is fast and easy.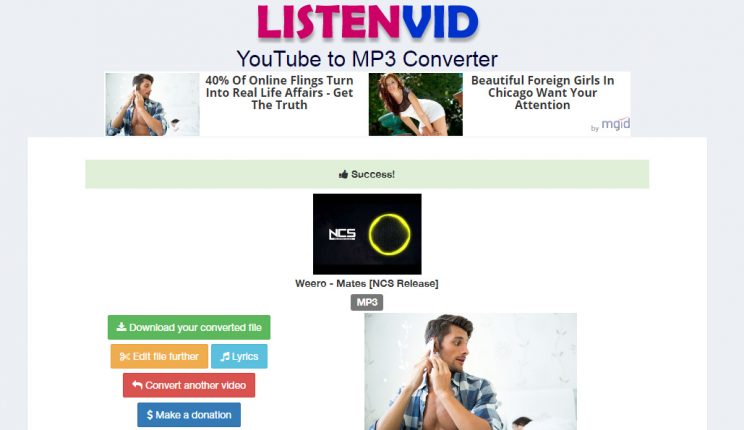 Step 4. Now let's try HD Video
Attempt to download MP4 of this video is successful. Simply press browser back and pick the video format, then again the green button. And download starts.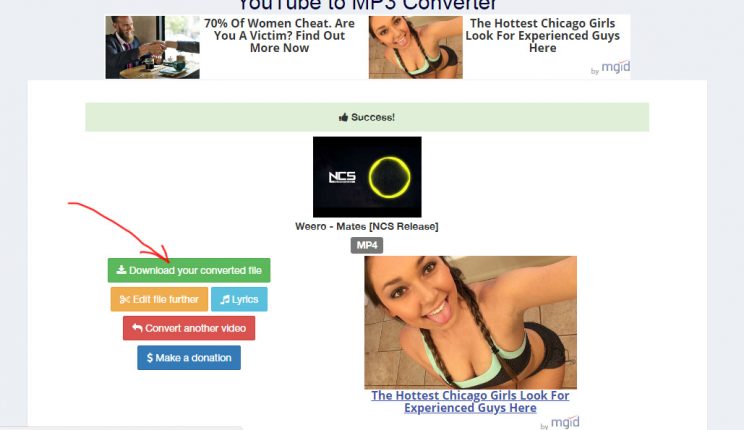 Step 5. Proof of download
here are the 2 files I've downloaded, mp3 and mp4.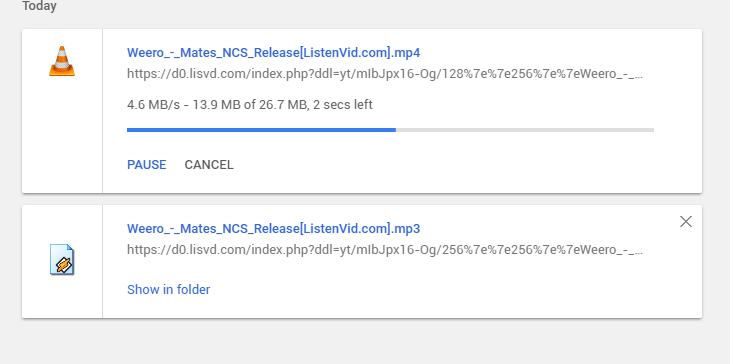 Conclusion
No more green approval hand, tired of always battling its alignment..
Site isn't bad, quick, messy, but works. And painless ads experience, if i may add. Check it out, giving it 4 stars, mostly for design flaws. Otherwise it's quite a nice resource.