Once again, hello and how are you? I am fine, thanks. I have this new site I'd like to talk about. It's called VideoGrabber.net and this name is just fantastic. Video Grabber.. Something from the 90-s… I remember making my own program resident with Pascal that was called ScreenGrabber, and it saved text screen into an ASCII file.. was fun times!! =)
Well, even that VideoGrabber.Net raises great memories with its name, I will still do the proper review and share my honest opinion. First of all, I thought VideoGrabber would be a name for software. And they do offer desktop version of their website, check it out if you're interested.. I doubt i will ever get to review that piece of software, so I am linking directly to it.. I am not vouching for that software thought, for all i know it could be full of virii.
So let's go ahead and get right into the videograbber review (online version)…
VideoGrabber.Net Review
First things first, there is no youtube to mp3 conversion on VideoGrabber.net. No mp3 – well, no respect.. There is indication of mp3 possibility, but it is stuffed into the Desktop Version they offer, so yeah.. No mp3 conversion then (in general, not just youtube).
Their desktop version seems to be free to download. I am not trying to install it, because there are multiple other ways to convert youtube to mp3, such as TheYouMp3 or Youtube-Mp3-org. Those online services do just that – allow one to download youtube audio as mp3. Even big youtube downloader sites like FLVTO or Offliberty offer mp3 conversion and download.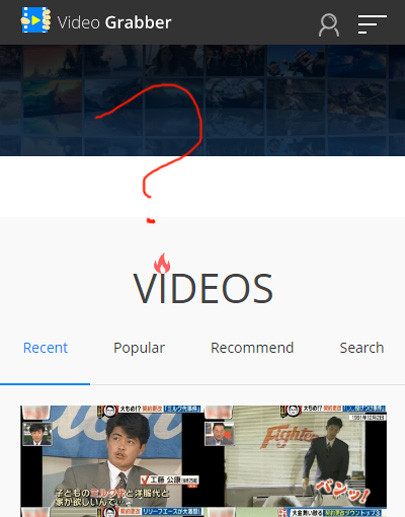 But VideoGrabber goes the way SaveFrom and KeepVid have gone – offering a standalone version of their website as a software package (both savefrom and keepvid try to profit from that software, while VG offers it visible for free, again, not installing, so not sure if it asks for money later after install). Nothing wrong with that.. Except for loss of visitors…
When there are sites like ListenToYoutube and Save To Mp3 – there's no need for desktop software, plus most people are on their smartphones now, so need that app… Anyways, you may think i am against software. No, i am not. I'm endorsing Airy HD Youtube downloader (that also offers mp3 conversion). It's just I don't know.. Don't like the way they are doing it… Offering desktop version… What if it installs malware? I don't even want to try.
Otherwise site works fine, quite fast, normal fresh design. One problem with design is that Video URL input box disappears on mobile version. So if you are on a smartphone – you cannot use VideoGrabber.net, unless you specifically tell your browser to request desktop version of the website (in this case i do not mean software but how the site looks on a desktop, where video submit box is visible). Screenshot on the right explains everything…
Thankfully downloaded file is named properly. That's a win. Also download happens directly from google and youtube server's so it's fast and secure. No 1080p or 4k youtube video downloads either. Although it is to be expected. So far I've only found 2-3 sites that actually do 1080p downloads from youtube.. For 1080p download you'll need to install their desktop software..
VideoGrabber Tutorial Step by Step
Ok so this time I'm going to try and download Beyonce Hold Up from youtube. As usual, video downloader sites involve 2 stages of test and tutorial: youtube video download and youtube mp3 converter function. As you may have already guessed, VideoGrabber (online) doesn't do mp3 conversion. It will also be shown below in Step 4…
Step 1. Open VideoGrabber.Net main page
click here to do just that. Site looks quite polished, somewhat closer to Keepvid and Savefrom. There are no ads, which is a great win for people. On the other hand site is not really useful, so absence of ads in this case really means nothing to me…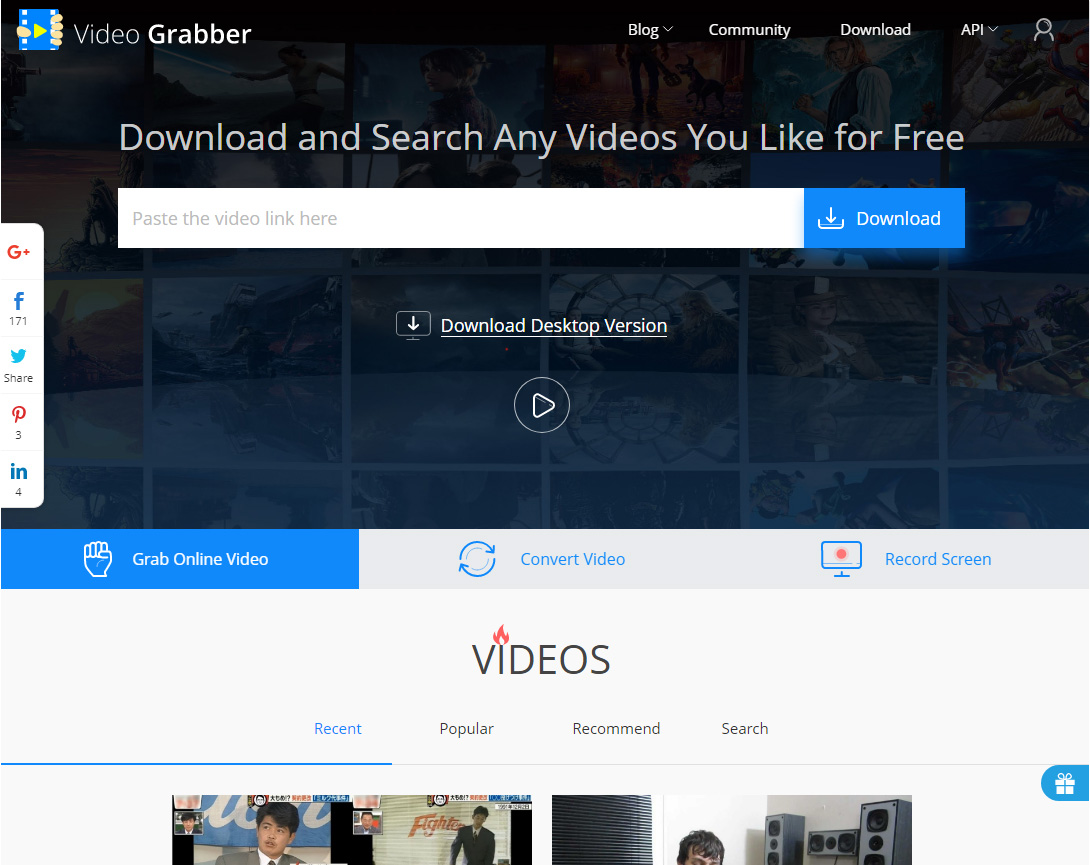 VideoGrabber.net Review Tutorial Step 1 Open Index page
Step 2. Enter video URL and click DOWNLOAD button
Wait a moment now, you can see there is this white bubble thingie telling you that video is being analyzed for any source links. Soon it'll print out the results…

Step 3. Now choose which video format to download
Video download selection shows up first. As you can see, 1080p+ is not available, only with their software.. On the other hand, check out how they write 1080p/4k/8k downloads are possible with their software.
No, this is a lie! This video does not offer anything better than 1080p. So videograbber is lying about 4k and 8k video download possibilities. Probably because it's set to do so on any video… Yet, this is misinformation!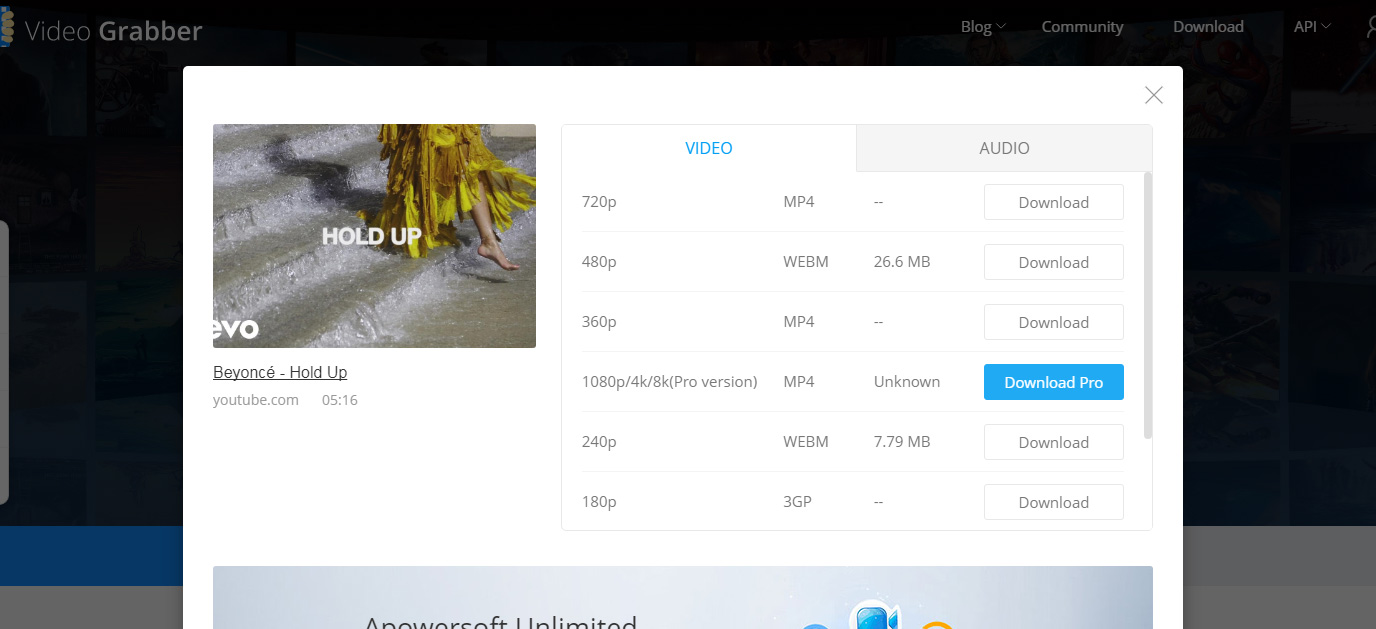 Step 4. Select audio track to download, no MP3 though
No mp3 available, although WEBM and M4A are there to download. For mp3 you'll need an additional standalone program. So… Forget about it.. I go back to video and click 720p version to begin download.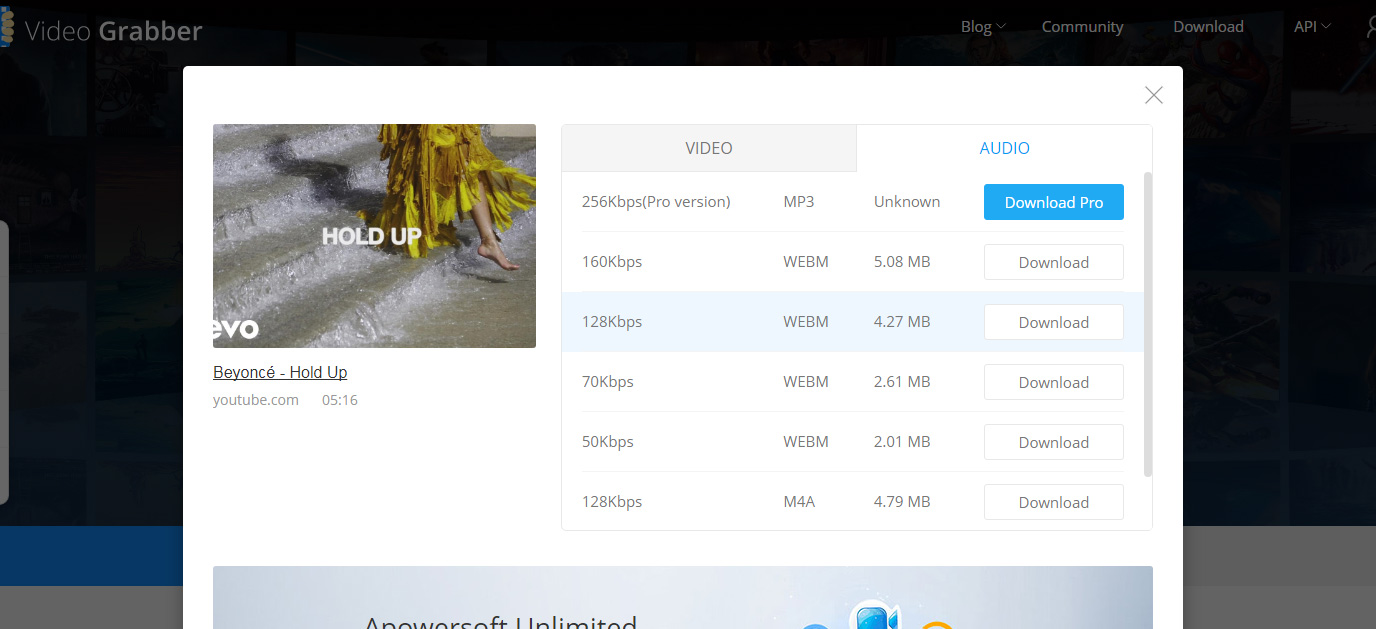 Step 5. Video download confirmation
here's a screenshot proving that video was downloaded. 720p & fast, directly from youtube.

Conclusion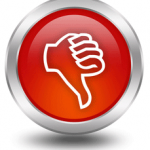 It is of course up to you, maybe you like this site, I personally don't and am not recommending anyone to use it. There are dozens of other sites that do what this site does only way better and more comfortable. This site doesn't offer mp3 downloads, keeps pushing its software, although it doesn't have ads and video download is very fast… Mobile version is not usable, video url submit box is hidden. Editor's rating 2 out of 5… Doesn't deserve better.. Do not use this site, savetube doesn't recommend it!!