A bit of wisdom first. Youtube converter is a piece of code that can take video from Youtube, extract audio and convert it to mp3 or mp4 format so that you could download it and listen to it offline. Pretty much, right? Nailed it. In this article I will list top 5 most popular online Youtube mp3 converters. Well, most popular in my opinion maybe… And to the extent of my knowledge. I try to cover all biggest players in this niche, but who knows, plus I keep finding new ones all the time.
And so I will talk about 5 names that anyone who's ever gotten music off Youtube should know or have at least heard about. They are: Y2mate, Ytmp3, Flvto, Convert2mp3 and Listentoyoutube. And so let's just dive right in there.
Y2mate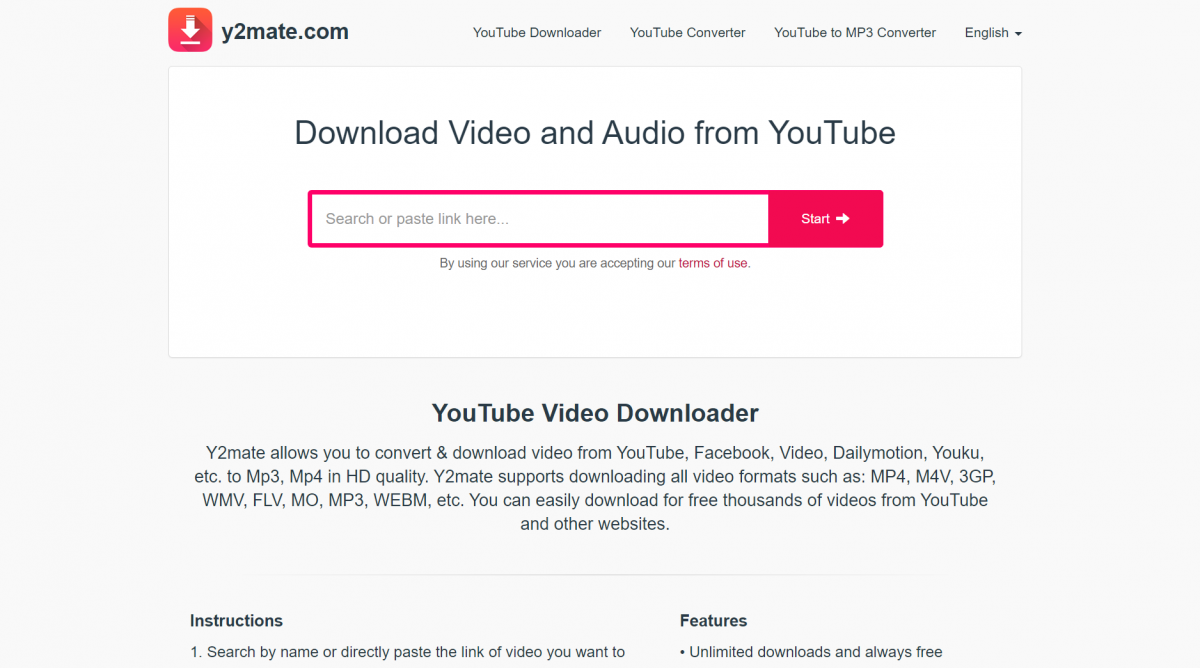 Y2mate is the first choice, looks like the most popular site out there to convert Youtube videos online into mp3, mp4 and other formats. Site has been around for many years, is on the watchlist of all the biggest copyright enforcers like RIAA, IPFI, etc, there's even been some news of it being ruled to be taken down in some country, but nothing came out of that. Check it out, beware of omnipresent popups and other malware options. Y2mate can download videos and extract audios from many different sites and social networks. Youtube search or playlist handling not included.
Ytmp3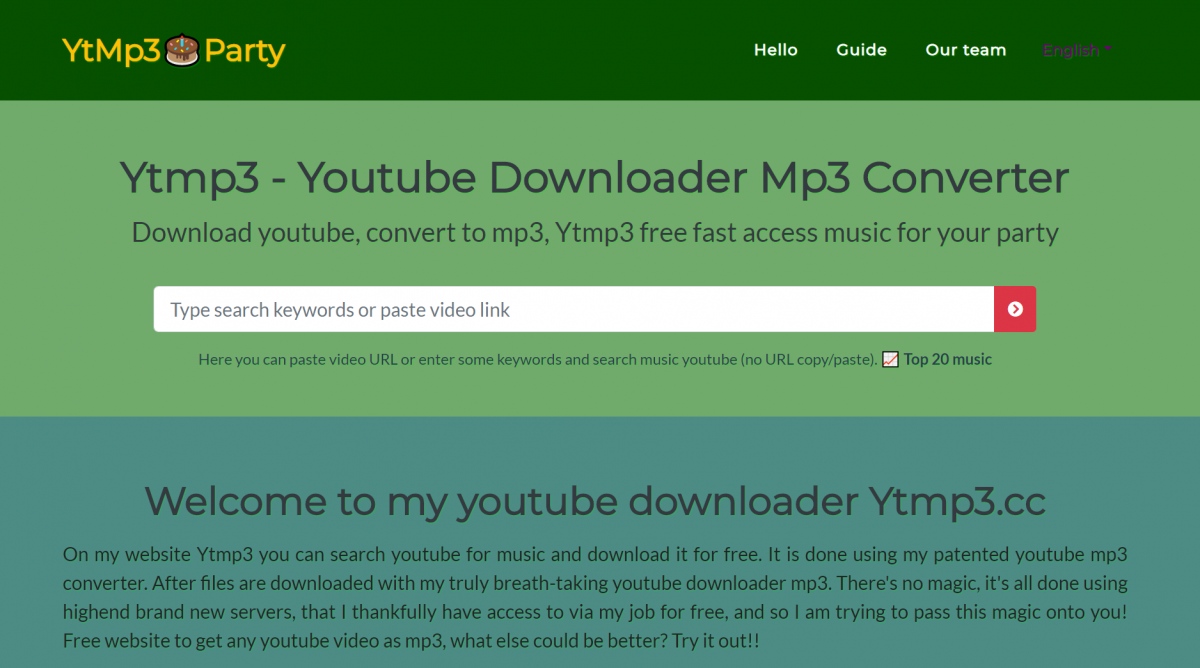 Looking more comes Ytmp3 – great multilingual website that will try to send some popups your way if you're not equipped well to stop them. Site works very good with Youtube playlists, try giving it one. This one only works with Youtube and only performs video to mp3 conversion, doesn't even allow for mp4 download, well, we are talking about mp3 converters here, right? So it fits. You can also search Youtube directly from the white input bar.
Flvto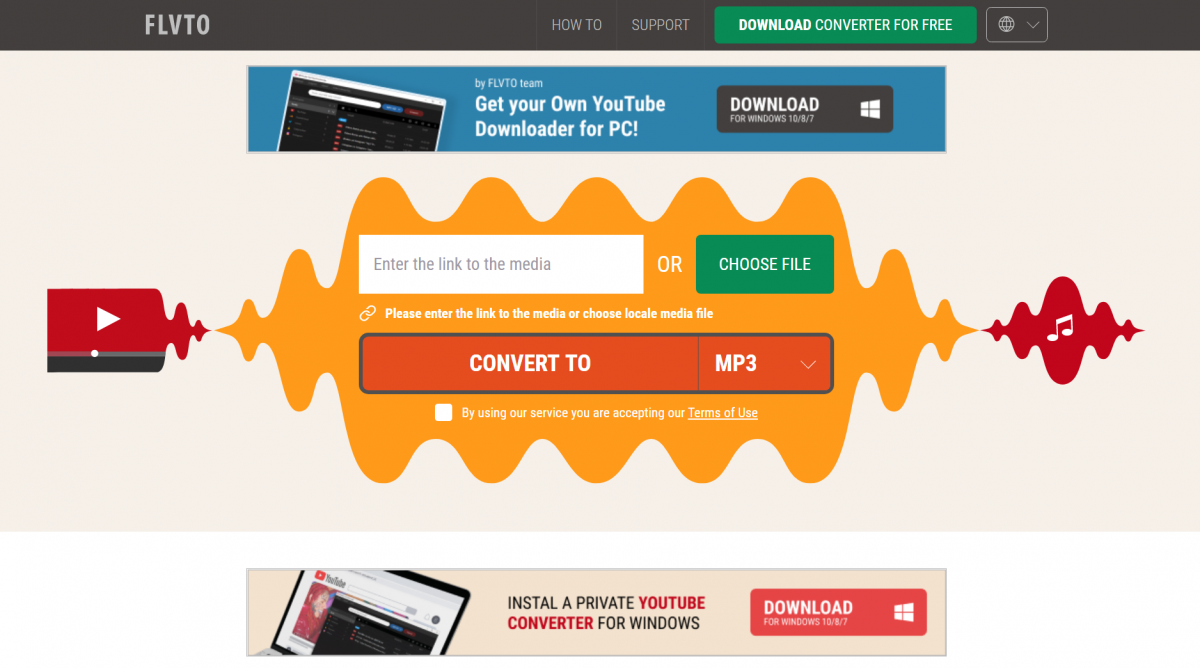 Flvto is another great reliable option. I know, i may get bashed for calling all these old timey stuiffed-with-danger sites good and reliable. Well, they have survived out there for quite a few years each, and so they are reliable. And being on top of google's search results, these sites simply cannot be too bad. Because people keep visiting and keep getting what they want from those sites. It's obvious, sometimes you gotta walk on proverbial burning ashes to get to the prized wide-winged blue-fin stallion… Or whatever fairy tales promise kids these days, right?
And so Flvto is yet another dangerous path to take, but it can give you many different converter options and will do the job right, give you mp3 in the end.. You may have to close some nasty popup ads during that process.. I warned you! No, I see, you're going to visit anyway.. See what I said? You are still gonna go there… Youtube search is not possible, not sure about playlists. Also Flvto is pushing its software quite hard on visitors… That's a thing to consider.. It costs money too. When Keepvid.com stopped being a video download site, they also stopped supporting their software… So… beware of similar outcome with Flvto, especially that it's engulfed in legal battle with labels and RIAA and all other possible dogs..
Convert2mp3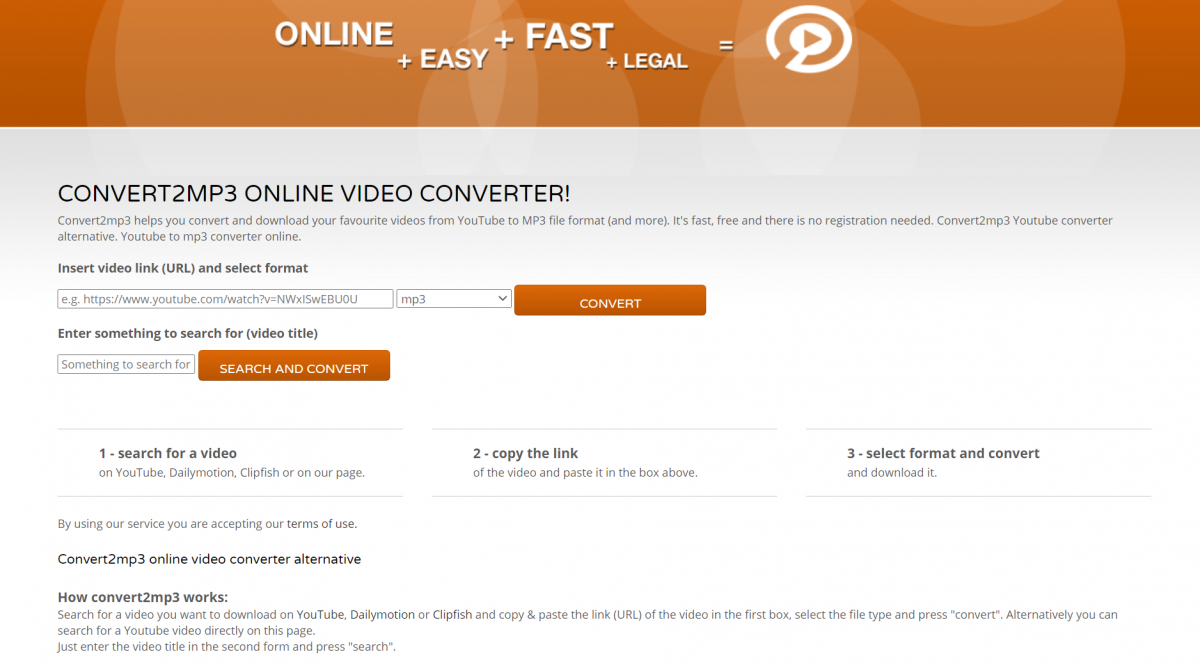 Yet another famous option is Convert2mp3, build in best traditions of the original, this site has a few popups hidden up its sleeve, so be careful. It offers great option to search Youtube right from the bottom input bar, just type in something and it will try to help with hints, suggestions of popular search tags in your geo, and some other cool stuff.. Check it out, be careful of ads.
Listentoyoutube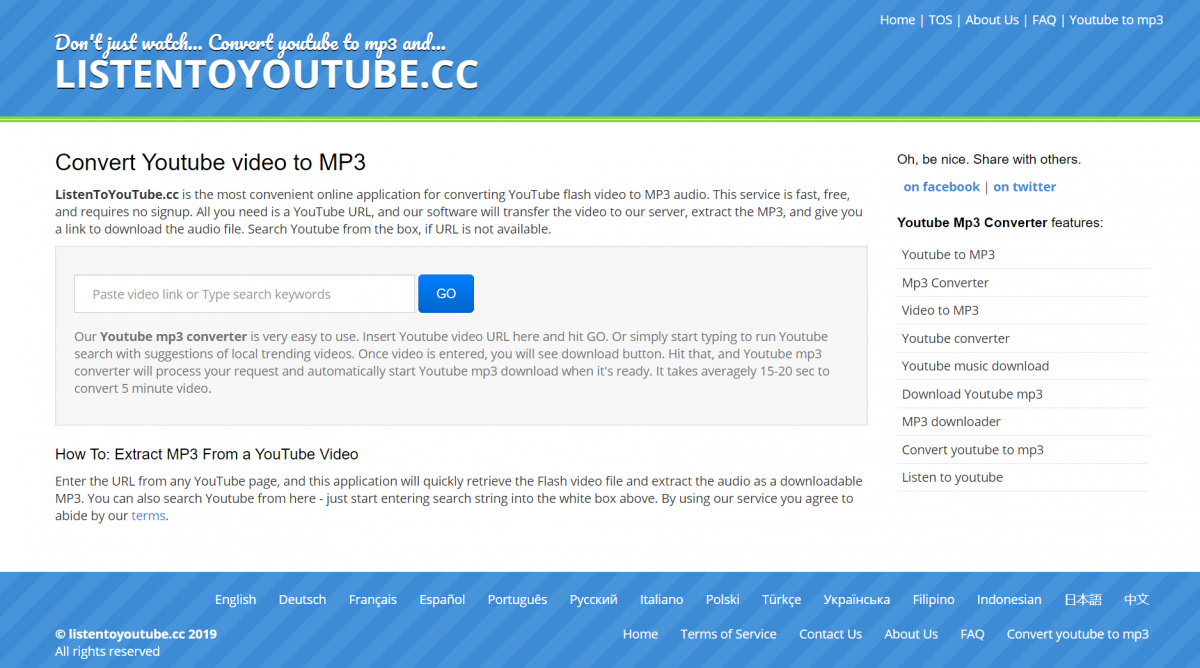 This site is a copy of the original ListentoYoutube, I think, at least according to WebArchive, but maybe with minor text changes, plus it has become multilingual, offers Youtube search and doesn't work with playlists, I tried. This one is the safest of all 5 Youtube converters listed, because it only does 1 popup per mp3 conversion, the least frequency of all the 5 places.
Conclusion
So there you go, 5 great places to convert Youtube videos into mp3 files (and other sites too). They work, they've been out there for a while, they do the job right. Also this is an attempt to get some traffic back to my blog, as it's been losing it for a while now. I figure, several lists of top websites in categories similar to the one used here will eventually catch big attention. And produce me some traffic. Good luck.