Hello. This here will be the final touch in the picture i've drawn over the past few weeks since youtube-mp3 shutdown and the great traffic division amongst all the new players.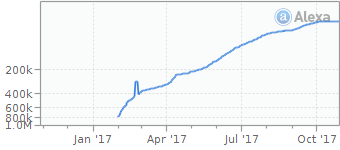 This article will talk about one site i've come across that is not like the others. plus according to its alexa traffic report, this site has not visibly benefited from youtube to mp3 traffic, so finally I am not starting my new article with words "this one also got a huge traffic chunk"… LOL…
Today we'll talk about SaveToMp3.com and the way it works.. For testing we will use 2 videos. Short one by Kary Perry – Swish Swish for the tutorial, and a 1 hour long one Gabriel & Dresden at Tomorrowland 2017. First one is to demonstrate how the site works, while the second one is to actually show one cool side of SavetoMp3.com…
SaveToMp3 Review (On-The-Fly conversion)
Ok Ok, not to toot your horn, i will reveal the cool part: SaveToMp3.com starts download instantly, it does not require time for video to mp3 conversion. No. What it does is on-the-fly video to mp3 conversion, which for us – the users – results in one very cool feature: when you click Download button, the download starts instantly. No need to wait for the site to download and convert the video. Here is words seamlessly and SaveToMp3 converts the video as it downloads it, chunk by chunk, and sends those chunks to us.
Again, this may sound silly or overly complicated, but in reality this site differs from most by one cool feature: mp3 download begins right away, while other sites will first download mp3 to their hdd, then convert it, then let you download it.
For small 5 minute videos it doesn't make much difference, but for 1hr one for example, it does. After checking out the tutorial below, please, go ahead and try enter the long long 1hr video into the conversion box and see.. Any other site will take a minute or two before your download starts. Here – it begins as soon as you press the Download button..
This mechanism is employed in some of the sites, one that i know is TheYouMp3. Download there also starts instantly. I wouldn't be surprised if these 2 sites are the same owner.. Usually that's how it goes.. I think there maybe 4-5 people doing this in the world, while sharing and running several dozen sites, each one 5-10 sites…hehe..
SaveToMp3 usage 3 step Tutorial
Now better lets concentrate on how to use SaveToMp3.com and how to convert video to mp3 using this site. All we need to do is find the video we want, copy its URL and come back here open their front page.
Step 1. Enter video URL
So we put the video URL into the white rounded box, and click the spy glass icon. Generally speaking the reaction produced will be 1 video with the download link. But this one is really popular now – the Swish Swish one, right? So savetomp3.com actually offers many options… Let's see them in step 2 illustration..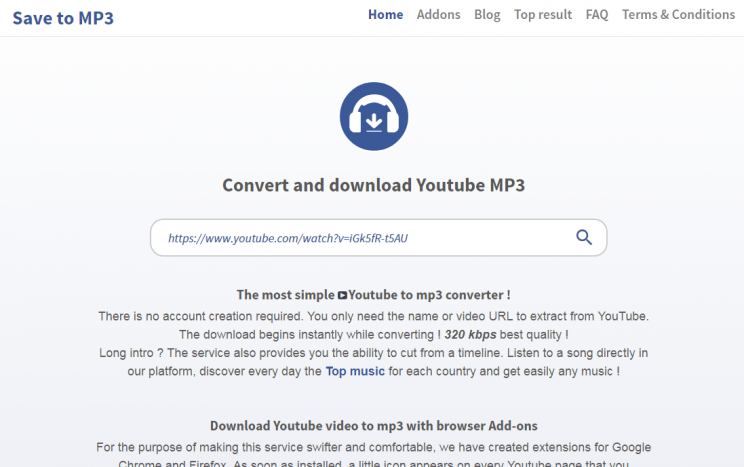 Step 2. Find the proper download link
As I've said, if you try the long long video above i posted and convert it here, it will not yield more than 1 result. While swish swish got my whole screen covered in its swishing… So weird.. Plus it took long time to find the right one i wanted.. No good, to be honest..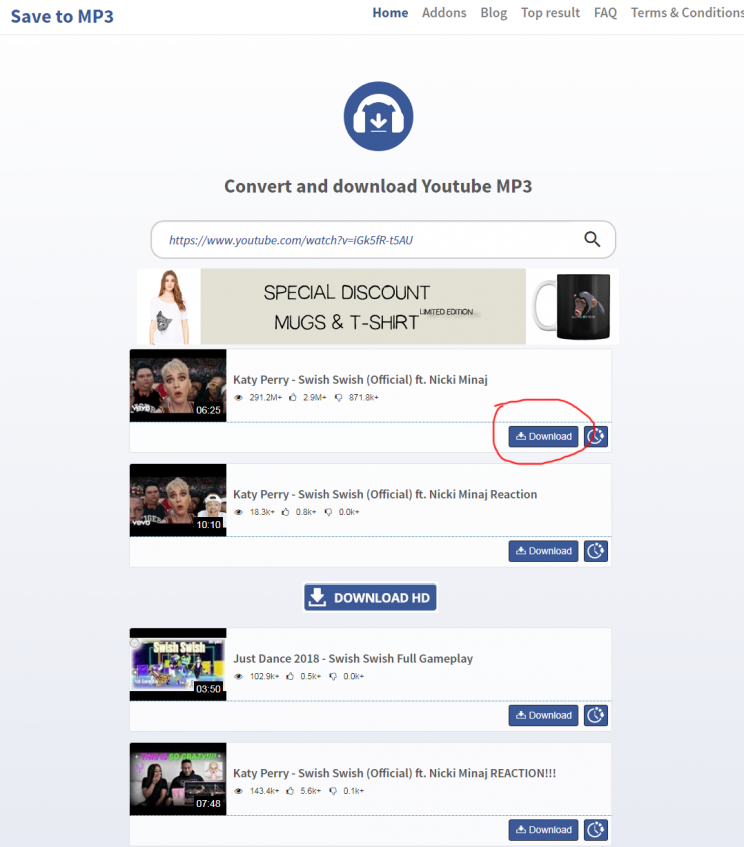 The "Download HD" link had nothing to do with the video 🙁 Otherwise I would definitely write about this new resource that allows for 1080p HD downloads.. No, not Savetomp3… And now in 3rd screenshot you can see the actual download process happening.. After i click the download link (circled in red)…
Step 3. Now Download your mp3
With a red arrow I've indicated the actual download happening. That's it. That's all there's to SaveToMp3.com and it's steps for youtube to mp3 converter…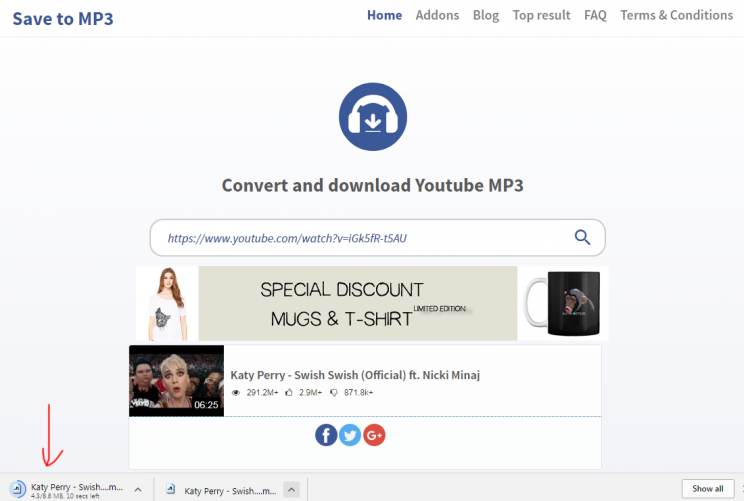 Conclusion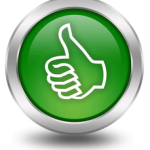 Like a breath of fresh air, SaveToMp3.com is using a cool conversion method that allows user to start download and enjoy visible success before all other sites even think of download init.. This is 5 stars from the editor, initially. Site has ads, annoying popups that happen from clicking anywhere, so this is 1 star take away. And finally 4 stars from savetube. It's a very good result, right?