So there was this site and I wrote about it before.. It was called youtubeinmp3 (dot com) and it did what it was promising to do – convert youtube into mp3. And it got quite a bit popular, mostly I think due to the fact that it was offering kind of API for smaller sites to use its power to do the same job.
At some point in September 2017, when RIAA has finally shut down youtube-mp3.org, youtubeinmp3 has changed into convertMp3.io. It was either do to the simple fear of a similar fate, since youtubeinmp3 was already in the list of RIAA next targets.. Or it was a plan that was being in motion for a while, but simply coincided with the happenings… Anyway… We do not know now…
YoutubeInMp3's transition into ConvertMp3.io
For about a month during the transition period, the old domain YoutubeinMp3.com was redirecting to the new domain ConvertMp3.io. But not anymore. Maybe again because the owner wants to shut off any association with the old service. But they should know better, cause it's quite easy to trace back… plus design is identical..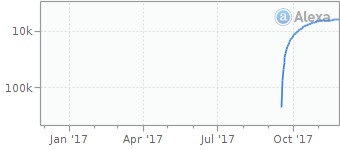 Above is the figure of Alexa traffic for new site convertmp3.io. You can see the half parabola there, it means that initial traffic was redirected there, case there was a lot of traffic. Only sites that have old domain redirect to the new one show such traffic graphs. If site gets popular on its own – it'll be a more or less straight line, some drops, or maybe a tangent, but not the parabolic shape, as we see here…
YoutubeInMp3.com doesn't respond anymore
Now the problem is that people who hasn't visited youtubeInMp3 in a month or two now do not know what's up and why doesn't website show up.. Well, please, know, it is now known as CONVERTMP3.IO and it's the same site as before. With a bunch of nasty popup ads, with the API, now it's changed to new domain, but you do already know that..
When some site that used to be in top 10k sites in the world disappears, it leaves a great deal of users and visitors behind. In this case there are thousands of people who are looking for youtubeInMp3 in google. And do not find the sought result on first page of search results.. So these people skim the SERP for other possible solutions. And some of them are right there – other sites that claim to have same functionality as the one they searched for.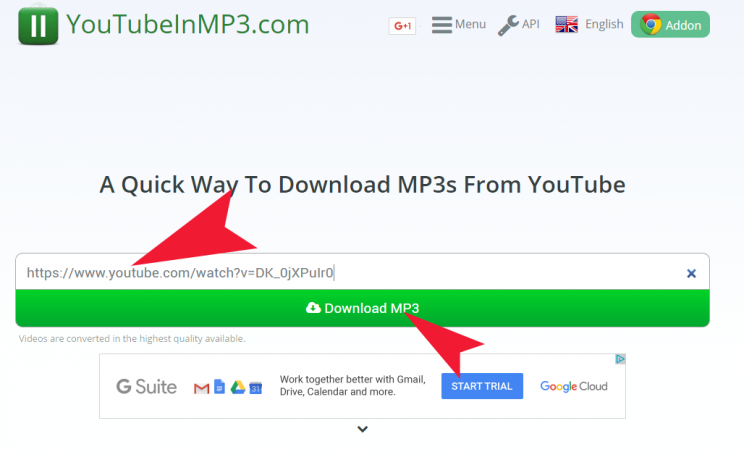 And in this given case, 2 of those sites even have domain name identical to the one we seek, so yeah…. Most likely this user will go to the similar site right from the first page of google's SERPs… And this is the way many sites begin their life – by capitalizing on traffic of a bigger fish that is either gone or simply allows satellites around it feed on its leftovers. Just like Savefrom.net (one of the top 100 sites in the world) and a bunch of its clones..
Well in our case the big fish is gone, so it is a completely normal wish to get the leftover traffic. I know that, and I explain why below…
Already 2 YoutubeInMp3.com Clones exist
Please, welcome 2 clones that are trying to feed off the dead site's traffic, like vultures.. These 2 sites are youtubeinmp3.xyz and youtubeinmp3.co. As you can see both repeat the domain name – this is one of the best ways for SEO strategists to take a piece of some keyword's traffic (simply name your site same as that other site, and you're almost guaranteed to gain some traffic that way).
To prove that I am not talking bs, here's the alexa traffic graph for the first of the two – YOUTUBEINMP3.XYZ. You can see the initial spike (btw, straight line means it received all traffic most likely organically)… The other site just appeared days ago and hasn't bitten off any of that free traffic yet..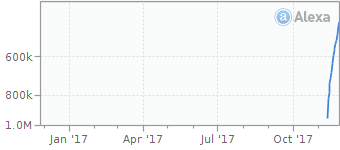 Same story happened to YoutubeInMp4.com
YoutubeInMp3 has this sister site YoutubeInMp4. This one also underwent a change too and was switched to ConvertInMp4.com, which is not a drastic name change, but it does step away from youtube in domain name, which could be dangerous these days for the site owner…
Same situation here, YoutubeInMp4.com did redirect to the new domain name for about a month or two. But not it is dead silent and google doesn't show it for the search "youtubeInMp4" anymore. And there is the article by yours truly savetube on the first spot for the keyword in google's SERPs.
Yes, also like a vulture, I am now grabbing some of the traffic of the goner.. Only noone knows that youtube to Mp4 used to get good traffic, almost as good as its mp3 sister site.. So now savetube gets about 400 extra visits per day, because no other site is challenging this traffic…
And I want the same to happened to the YoutubeInMp3 review article. The main idea of this quick blog post here from SEO standpoint is actually trying to get some of the Youtube converter leftover traffic into our yard. But not so lucky really… Well, maybe it'll change thanks to this new post..
Thanks to some strategic moves that placed proper backlinks for the mp4 site's article version, it now shows up first. While less vigilant work was done with the mp3 site's article review, and now that article is in the middle of 2nd page of google's suggested search results, which is basically a death sentence, since very few articles that are not on first page actually do get clicked… only 3% people actually do check 2nd page of search engine's results pages..
SaveItOffline.com stayed (safe?) as it is
There's a third site in the group operated by same people that run YoutubeInMp3/Mp4, it's called SaveItOffline, it's pretentious in the means that it helps people in Antarctica and other places with scarce internet watch their videos without data usage…
Heh… Anyways… Just wanted to mention that this third site of the group was left untouched, it continued its existence under the old domain name. Maybe thanks to the fact that it has much less traffic than the first two…
Conclusion
Please, remember.. The new site names are: