Hello. This is a bit of a retrospective post with the "nothing ever changes in online video downloader world" connotation.. Do you remember there used to be an awesome site PickVideo.net? And how pickvideo stopped working and was shut down? Well this is a continuation of that story.
A few days/weeks after disappearing, pickvideo resurfaced under a different name – Qdownloader.net, which eventually when all felt safe, i guess, started getting old pickvideo.net traffic redirected. I do not know why pickvideo was shutdown in first place, don't remember, and am lazy to read if that post of mine had any info.. But I do think that redirect shouldn't stay on for too long. Those who shut your site down usually check back in a few weeks/months to see if you are back to your dirty deeds..
And I am assuming this happened to Qdownloader. After some time they lost that care that helped them survive and become the great downloader site, and back to redirect, and someone spotted them, and now thinking it's personal, re-shut down the site.. That's what I think. Here's how it looks like right now.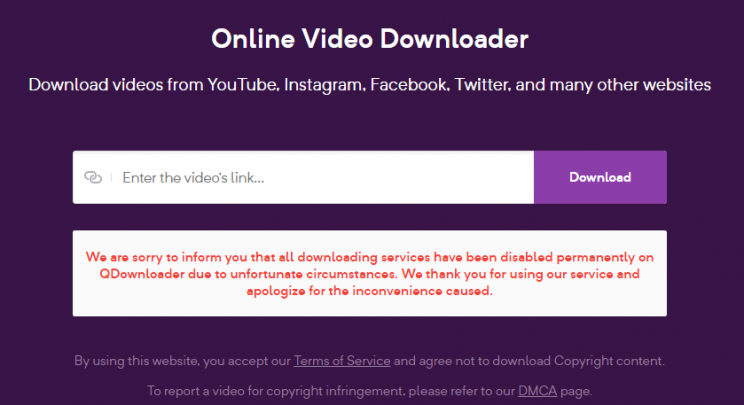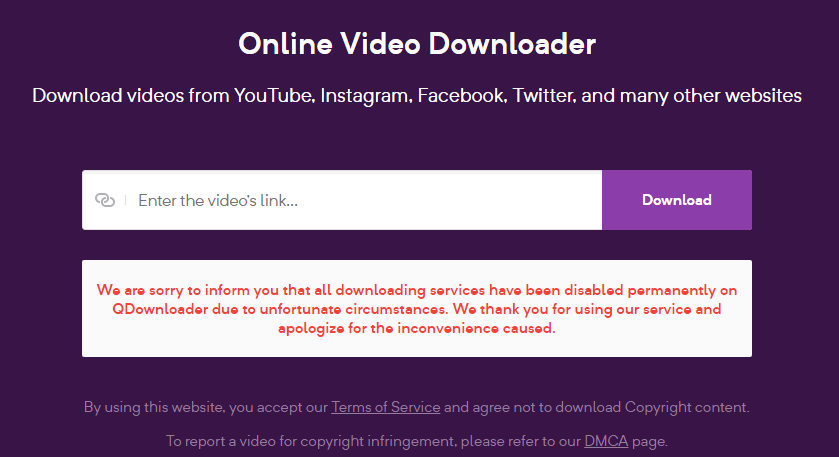 Qdownloader working alternatives
check out working video downloaders and youtube mp3 converter sites that can replace qdownloader for you right now. My favorite to save youtube videos is listed number 1.
savemedia – awesome site, as you see, has https and built-in youtube search and many other cool features. and the best part is – no popups!
keepvid – another great qdownloader alternative, very clean, nice design, fast video downloads.. has separate youtube playlist downloader.
youtube to mp4 – sweet minimalist site, with no ads or popups, quick operations and even works with little playlists. check it out.
facebook video downloader – this one isn't featured as video downloader, but it works with any video site you give it, and it has no ads or popups. check it out.
ytmp4 – another small minimalist site, also for youtube but seems to be working with any other site you give it.
peggo – is a bit messed up site, but it works and lets you download videos from youtube. so why not?
yout – not a full-fledged video downloader, but a great mp3 converter, if you're looking for one. qdownloader used to do it, i think..
If I find more sites for video download – i will put more up here, check back later. But for me personally savemedia is enough. I've been using it lately myself, it's been popup free for a few months now, fingers crossed – it stays this way.. .
Conclusion
qdownloader is out and i've listed a few good qdownloader alternatives there, well, 5 good ones, and 1 mediocre.. But still all of them can be used and are ready to replace qdownloader. In the mean time, this twitter video downloader will help with twitter.. And I also have good instagram video downloader. And there's one nice reddit video downloader. But that's all I know.. How a good one! Thanks for reading.