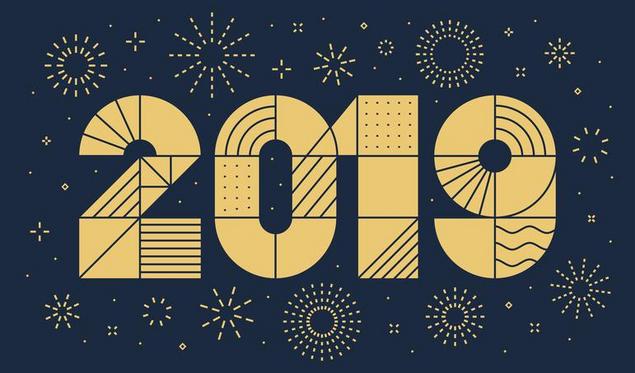 Happy New Year 2019!!! =)
Hi, my dear friends and readers. the life goes on and we all have our own thing to do. And so did I for the past months. Different other projects have kept me busy and away from doing my favorite writing – for savetube. Thus – my silence. But this will all change starting now, with the 2019 here and mood is to celebrate.. 
I must first rant a bit about this new wordpress 5 and stupid Gutenberg being its integral part from now on.. why would they include plugin that is rated 2 into wordpress – i do not know.. some visionary decided, or maybe politics is at play… But anyways, it is soooooo annoying, it is soooooo annoying, sorry, i cannot stop myself… but i am happy, i've installed Classic Editor plugin and now i am back to normal writing flow.. Damm.. took me a week to make myself return to this, how appalled and disgusted i was… 
This is my return announcement post, so it is classified and filed under blog posts, nothing special will be discussed here. Just returning back to my writing and am happy to announce this. Also wanna talk a bit about the plans for my future articles and general development of savetube. 
Plans & Expansion Aspirations
And so my future effort will be best spend concentrating on expanding my tool set. What do i mean? Until now, I've mostly talked about youtube to mp3 converters and youtube downloaders. There were barely 3 deviations into singular soundcloud, facebook and twitter downloaders.
That is very narrow and our direction needs to be expanded. And so from now on we will talk more about Facebook Video Downloaders & Twitter Video Downloaders. Yes, twitter now hosts video and it's getting popular… Instagram Video Downloader is another big big market, lots of reviews can be written, lots to talk about… Did you know instagram has playlists now? weird.. 
Being a big fan of gaming subreddits, i wanted to snatch a few reddit videos, – found this neat reddit video downloader with a cool name, you know i like cool names – viddit.red is this site's name.. hehe.. you see the pun? or, whatever it is, word play? viddit.red is reddit.vid… funny.
So there you go, my following work will concentrate on 4 major groups – youtube, facebook, twitter and instagram video downloaders and mp3 converter. At the same time i will try to organize top 10 tools in each of the 3 categories that don't have them. As you might remember, there's a section on best youtube to mp3 converters tools already here.. Eventually when there are a few article in each subcategory, i will reorganize website to include that in the menu and maybe visually other ways too.. 
Expect More Tech Articles
On the other hand, I was thinking, why do i always teach you guys to rely on external, installed or even browser addon utilities? And so i will be expanding my array of deeper technical insider information articles with more topics and advice.
I've already talked about facebook livestreaming with ffmpeg and youtube-dl for example. And so I will be diving in dark waters of recording youtube live streams. That is only possible by using a combination of external and internal utilities and services. We will look more into ffmpeg itself, how to install ffmpeg for windows, and operate it.
Did you know youtube-dl can snoop out segment-playlist file URL for youtube live stream, and ffmpeg can help redirect that stream to your personal broadcasting service, for example, live Facebook video stream.. It can also separate audio from video and you could have your personal radio station from youtube suggest uninterrupted music streaming.. 
Dig deeper, and you'll see that many websites with video provide special stream information to your browser, and if you know where to look (Right Click + Inspect) – then you can get that info.. and with that knowledge, you could technically learn how to extract video from 90% of websites out there by only using your browser. Given that most of the time it'll be segmented video feeds or audio+video splits, you'll still need tools like ffmpeg to make files usable.. Still.. It's all possible.. Just need that "know how".. =) 
And finally wanted to mention, first thing after this I will go ahead and update the 2 youtube downloaders and mp3 converters lists that i have in the top menu to make sure all are working and lists are up to date.. 
Thanks for reading. Have a blast in 2019!!