Hello, how are you today? Have you ever wondered how to get video online to your device? Wonder no more! Getvideo is here to help. With Getvideo you can download online videos from 100s of different websites and online communities. Getvideo is safe and secure, uses https for access, which helps hide your presence there from any possible paranoia's over-watch..
Here we will look into how Getvideo works, and how we can harness its power for our personal needs. Such as download online videos. We will now go over the steps necessary to have that sweet music quickly downloaded to your smartphone or laptop. Here's how to do it.
Step 1. Open Getvideo
Site offers great features, such as Youtube video search, with possible geographical search suggestions for autocomplete. Sometimes it's enough just to type in 1-2 letters of the song or artist you're looking for, and there will be suggestions which you can click to speed up the process.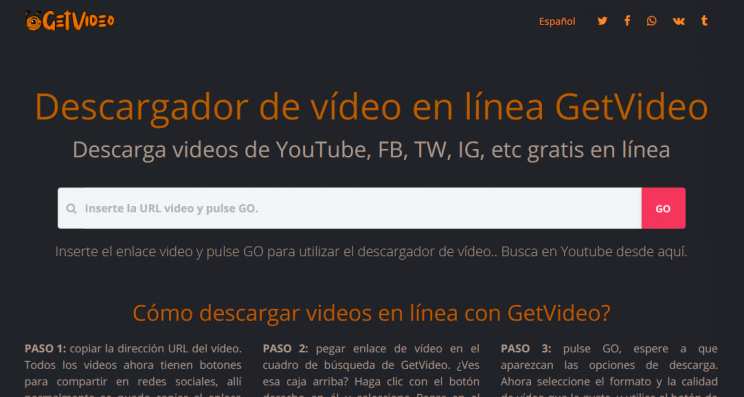 Here's how the front page looks like. Very nice easy dark colored design makes it very good for the eyes. In my personal humble opinion dark color-themed sites are much more inviting to me..
Step 2. Use Youtube search autocomplete
Just start typing. For "daddy y yankee" I just need to type in d-a-d and select suggestion from the top of the list. Very easy, isn't it?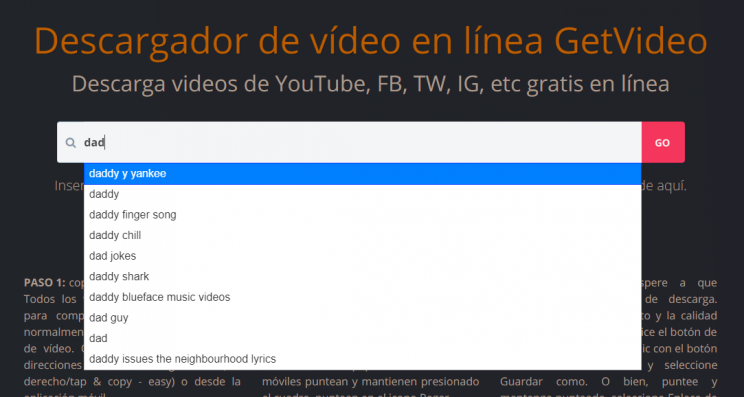 Having selected what we want, we automatically slide down to the 3rd step..
Step 3. Select video from search results
This search is geo-sensitive, meaning that it will be relevant for your geo-location more. Here I just get results for USA. So if you're in Latin America – your process maybe even faster. BTW, all images here are in Spanish. I have been using this site for a week or two, so I actually forget to switch to English sometimes. No problema! 🤣🤣 It is still same functionality, just different language.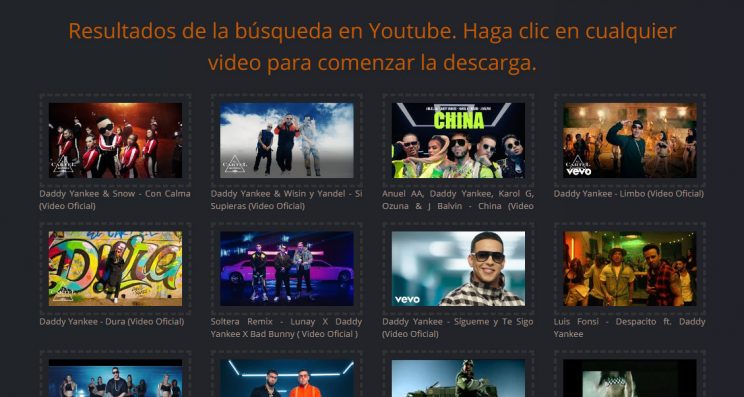 Now select the video you want and click on it. Moving on to step 4 here.
Step 4. Download Youtube Video (or audio)
That's all! Now we're here ready to download video from Youtube. Getvideo is quite amazing, isn't it? To properly download video, right-click on any download button for the format and size you like, and select Save Link As from the menu. You can also tap and hold the button if you're on mobile phone, when menu shows up select Download Link to start downloading Youtube video.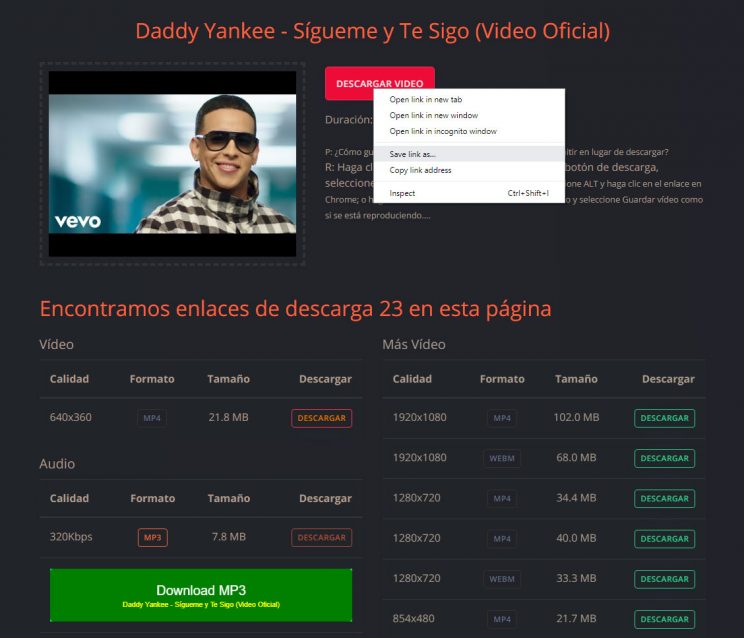 If you're looking to convert Youtube video to mp3, Getvideo can do that too! Simply scroll down in the list of possible download options and find the one that says mp3. It is not available for all the websites, but the major ones – Youtube, Facebook, Twitter, Instagram, etc – video from all of those can be converted to mp3.
Conclusion
Getvideo is fast, dope and pretty hip. So yeah, get on the train and start using Getvideo Online video Downloader. It has no popups, ads of any kind, you don't have to singup to use this website. Downloads are unlimited, and so is the size of downloads. Over 400-500 websites supported by this downloader.