Hi, today we look at a different piece of online real estate.. Someone used this phrase, how does it land? 🐷 But yeah, it's a bit coarse to the tongue to say vimeo video downloader, so I will be just saying vimeo downloader from now on. Besides, it also compliments this website and describes it better, because it doesn't just let you download videos from vimeo platform, – it also allows to convert them to mp3!
Vimeo has been around for quite a while, never  ever really branching into the top 100 sites, always somewhere out between 100 and 150.. But it is still very impressive, soundcloud has same traffic relatively, and dailymotion is also there in that stretch. Of course it's not top10 traffic of youtube, but it is still a huge site with millions of daily visitors.
And so comes https://vimeo-downloader.com – the website to download and save both videos and audio from vimeo. Usually all vimeo downloading sites (and there's barely a dozen that can do this) only do video. This website allows up to 30 minute videos turned into mp3s. I don't know for that long, but there's lots of short nice music tracks on vimeo, like the one they link in example link – Odesza has a page with a bunch of their songs on vimeo. So do many other artists. Plus there's tons of video podcasts to turn into audio and listen while jogging..
How to download vimeo videos with ease?
Well, it's time to show how to use this site. Here's a screenshot of its front page, pretty neat. This site is growing, has little traffic, so it has no ads or popups, it offers easy 1 format download of the highest quality video. But that's from next screenshot… Note how I left https address right in there, in the picture. Very nice when such sites use https and hide/mask out visits.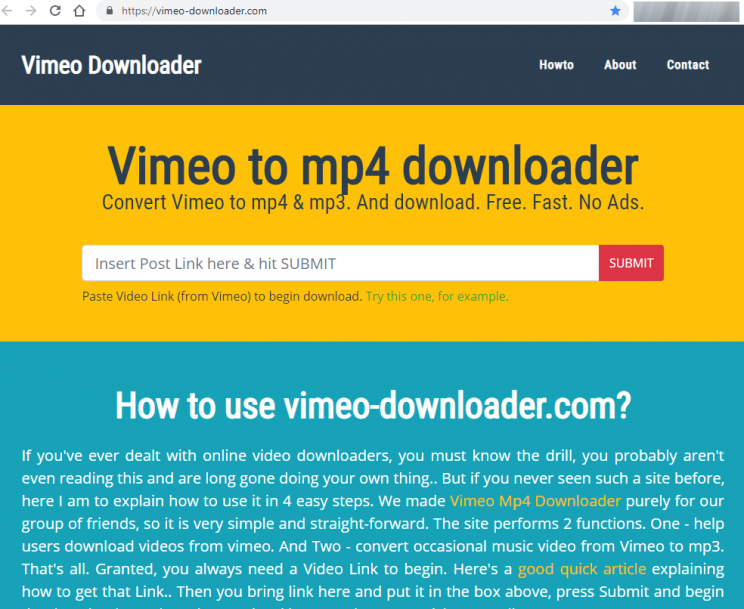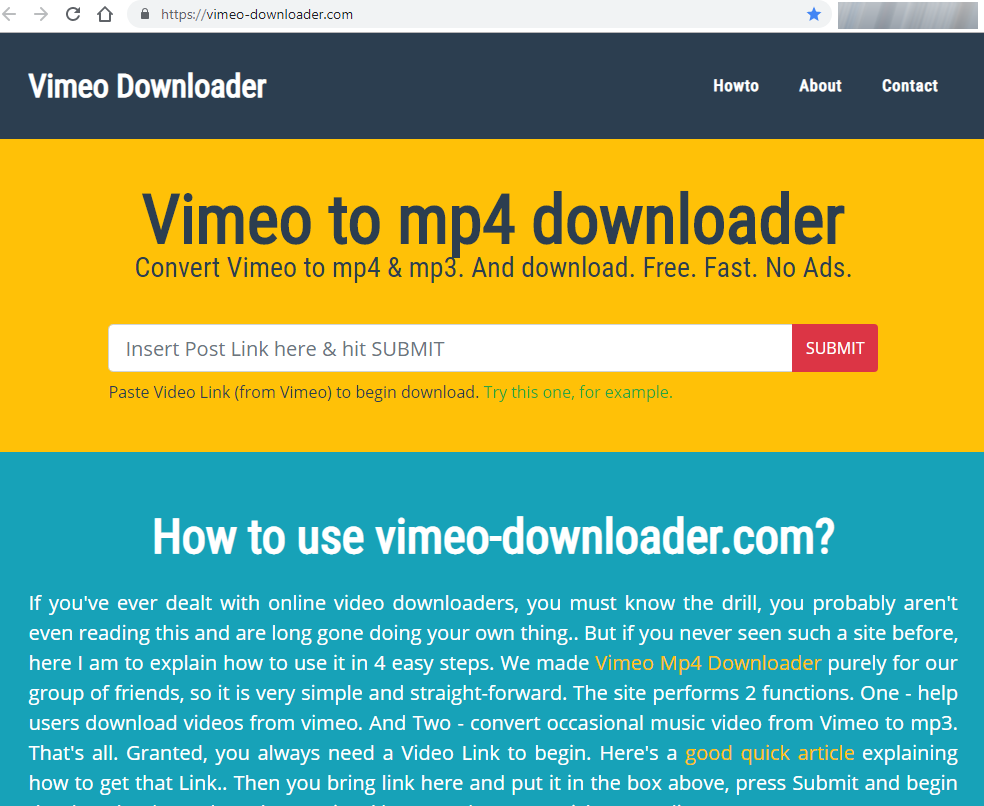 Now simply copy video link from vimeo and paste it into the white box, then hit red button and you're in the second screenshot below. There's big red video download button, then there's convert to mp3 button, it is now green and is ready to do its job, if needed. Then there's also video download button i kinda opened there but it closed off rather small video window, but I am sure you can get the gist – it works.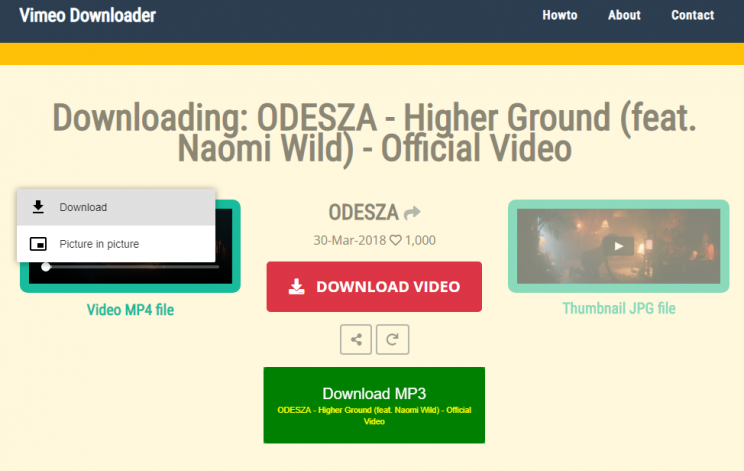 Vimeo to mp3 Converter
As mentioned above, vimeo-downloader.com works great as mp3 converter for any vimeo stream under 30 minutes long. It creates a great quality mp3, using v0 mp3 encoder setting, producing 256 to 320kbps quality mp3s. Plus it adds artist name and title and possibly album art and song lyrics to the id tags of the mp3. Usually video thumbnail shown on the right in the screenshot above (an image shown on sites instead of or before loading whole video to save on data) becomes the album art, unless uploader posts real album art when sharing the video on vimeo platform.
Conclusion
There are many sites that say they can download videos from vimeo. There is actually quite fewer sites that really work with vimeo and help with downloads. There are no sites that can convert video to mp3. I also noticed this site has very extensive instructions on how to copy vimeo link. And there's always an easier way than I did it, hah, never stop learning new things about computers. In any case, I really recommend