Ok well, before I go on with facebook video downloader reviews, I felt it my responsibility to tie up 2 lose ends. One – do the current review, and two – do review of another youtube to mp4 site. So… this kinda ruins the surprise.. Tadaaaa.. This review is about DreDown.com, a website i meant to review back in May 2018, but never got to it. So now 2019 I'm sweeping up some unfinished stories..
Well, what can I say.. The title should say it all. Now i am thinking back in may it would have been a good review but now it is simply a waste of time. But being very accurate and following thru on everything i start, here's the review. Twitch clip downloader review must wait a little.. =)
DreDown is garbage
Yes, you read it right. Website either stopped proper functionality and the owner instead of fixing it simply overpowered it with ads, popups, notifications and more ads. And here you go, check out what this site looks now..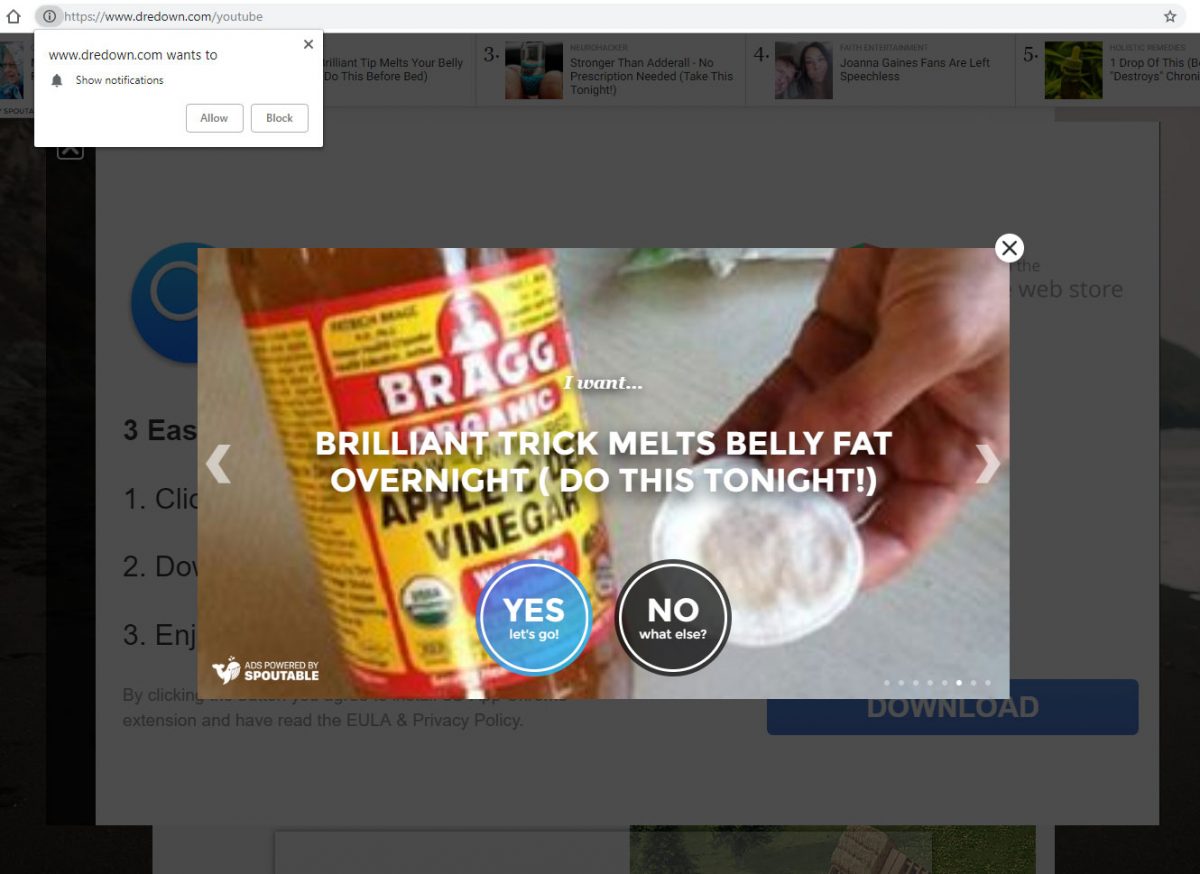 There's at least 3 different popups to remove from the screen. I didn't even try. When i see something like that – I run, well, I just close the browser tab.. But yes, run from sites like this. Not only it probably doesn't work, but also confuses people and uses its old glory to still chew out some traffic. but visibly according to alexa this site is going down..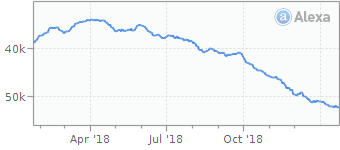 Look at it, it's been going down since like right around the time that i didn't write the review… OMG, you gotta be kidding me, right? what a coincidence.. Savetube didn't get involved, and there you go, site goes under, slowly and painfully..
Like the unending death of youtubemp3.to.. Site says it doesn't work work anymore.. But it works all right, earning money from all those popups… It is heavily losing traffic but still, probably making huge money daily… Download from youtube to mp3 is a good way to earn some quick money, if your site makes it… But anyway that site close off under pressure from big guns.. Dredown?.. I am not sure what happened to it..
Conclusion
Don't you try going there, I am not even linking to this site in my article. Dredown is no more a good sit, if it has even been one. Period. Better spend time getting to know these nice looking sites, like Vimeo Downloader or Ytbmp3.