Today we will take a look at youtubecomtomp3.com – a site with the most generic domain name i've ever seen. well, let;s see how it works.. If it's a good youtube mp3 converter – we may place it into our list of the best youtube to mp3 converters..
Today we will start with the tutorial because it actually shows why I am really displeased with this site.. It simply doesn't work… It was working before, which Alexa can prove, but now it doesn't…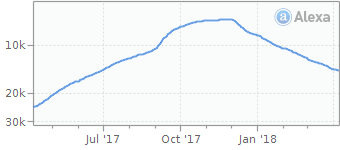 something was going good for this site, but then mid Fall 2017 something went bad, and people started to "never visit anymore"… =)
YoutubeComToMp3 Tutorial
today we will download Bebe Rexha – Meant to Be (feat. Florida Georgia Line) [Official Music Video] and if possible get it as mp3 and as mp4 HD. seems like this site allows for such "machinations"..
Step 1. Open YutubecomToMP3.com front page
click here to open YutubecomToMP3.com. Mind, this site has no https access, not secure at all. here's what their front page looks like. reminds me a lot of few other sites i've seen made exactly like this one. some russian only site, and some others..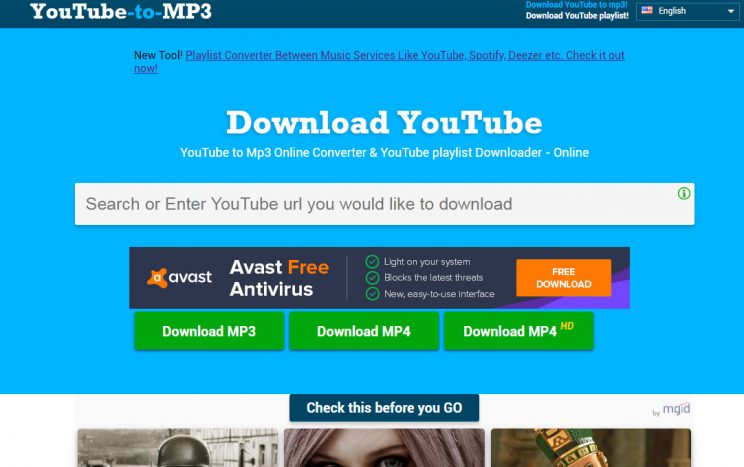 Step 2. Paste video URL in the box and press ENTER
and nothing happens… whatever URL i try enter and click green buttons below or simply hit Enter and it's always same exact message: this video is inaccessible from our server. Is it youtube that somehow cut off their access to the API, or maybe something else.. no matter old, new, even soundless video – still nothing works..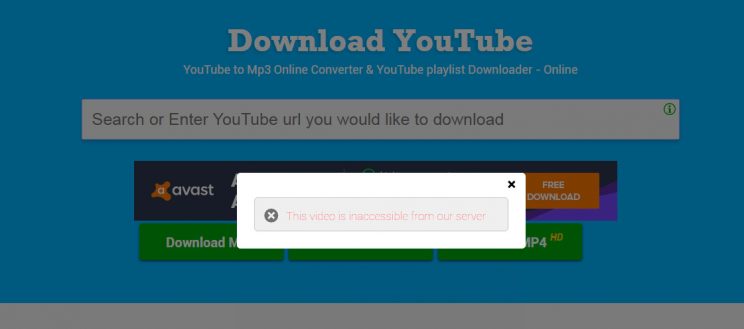 so the verdict is very simple… YutubecomToMP3.com doesn't work… 🙁 wasted my time again with this.. could have been reviewing some site that works… anyways, it is hard to find resources that i haven't talked about yet, so i attack these new sites i've never seen before and boom – nothing works… sucks…
YoutubeComToMp3 Review
what really to say here… this site doesn't covert youtube to mp3, doesn't function as an mp3 converter, not good for soundcloud to mp3, it is not even a youtube downloader… worthless… sorry, very poor review here… why would someone not care for their site? you should be aware every day or night how your site is operational or not..